Creating Wealth & Lasting Relationships
Introduction to Pacific Realty Partners: Newark's Area Top Brokerage Firm
we have 3 full-service offices in Newark manned by full-time agents
we boast top agents with Pinnacle Awards year after year
for sellers: we make your homes sparkle before we put them on the market
for buyers: we get the best off-market and new construction deals for you
for investors: we offer your killer flip and cash flow opportunities
we offer loans with great rates and terms for properties and business
want to sell your business? Some of our agents can assist you with that
Newark: The Gateway to the East Bay
Hear Directly From Mayor Al Nagy
a small town atmosphere
an incredible quality of life
close to Silicon Valley job market
only minutes from Facebook, Tesla, Seagate, Google, LinkedIn, Stanford, etc.
close to prestigious universities
close to 3 international airports: San Jose, Oakland and San Francisco
Newark Offers The Perfect Competitive Alternative to Other Expensive Bay Area Cities
a competitive alternative to more expensive Bay Area cities
an eclectic collection of homes to fit any taste and budget
a variety of subdivisions offering modern conveniences
picturesque neighborhoods such as The Lake District
thousands of new homes built since 2014
Education Is a Top Priority in Newark
eight elementary schools, 1 junior high and 1 high school
home of Ohlone College, America's first all-solar (green) campus
close to 3 Ivy League universities: Stanford, UC Berkeley and UC San Francisco
close to Cal State East Bay as well as Santa Clara University and San Jose State University
close to other community colleges
Facebook May Contribute $2 Billion to Relieve Commuter Nightmare
Newark, Fremont and Union City provide a great alternative to super crowded and very expensive Peninsula cities of Palo Alto, Woodside, Atterton, Menlo Park, San Mateo, Redwood City, Mountain View, etc.
the proposed Dumbarton railway will alleviate the commute and increase the attraction of the East Bay cities such as Newark, Fremont and Union City
the light rail offers greater connectivity to BART and Ace Train
construction may start as early as 2020
be the first to know and let us help you with your relocation
we are your one stop shop for new homes, real sale homes: all your real estate and mortgage needs in the East Bay
WE WILL MAKE YOUR HOME SPARKLE...GUARANTEED!!!
OVER THE YEARS, WE HAVE REMODELED WELL OVER 500 HOMES AND MANY BUYERS, SELLERS AND REAL ESTATE AGENTS CAN VOUCH THAT WE DO A GREAT JOB. OUR EXPERIENCE AND EXPERTISE IN REMODELING PROPERTIES SET US APART. AS A HOMEOWNER AND FLIPPER, YOU CAN TAKE ADVANTAGE OF OUR UNIQUENESS AND MAKE IT YOUR GAIN WHEN IT COMES TIME TO SELL. WE WILL MAKE YOUR HOME SPARKLE AND SELL IT FAST FOR TOP $$$.
OUR BUYERS CAN ALSO TAKE ADVANTAGE OF OUR EXPERTISE IN REMODELING. LET'S SAY YOU FIND AN UGLY HOME IN A PART OF TOWN YOU REALLY LOVE. WE CAN HELP YOU GET THAT UGLY HOME CHEAP AND THEN CONVERT IT INTO A HOME YOUR FRIENDS, FAMILY AND COLLEAGUES WILL BE PROUD OF YOU FOR.
SO WHETHER YOU ARE A HOMEOWNER THINKING OF SELLING, YOU ARE AN INVESTOR OR YOU ARE A BUYER, WE CAN HELP YOU ACHIEVE YOUR ULTIMATE GOAL. WATCH THE SHORT VIDEO BY OUR FOUNDER AND CHIEF MARKETING OFFICER. VIRTUALLY TOUR ONE OF OUR RECENT LISTINGS BELOW. THIS IS JUST A SAMPLE OF WHAT WE CAN DO FOR YOU. AND MAY WE ADD THAT WE WERE RECOGNIZED FOR OUR SERVICE TO THE COMMUNITY BY THE CALIFORNIA STATE SENATE. BELOW IS THE AWARD.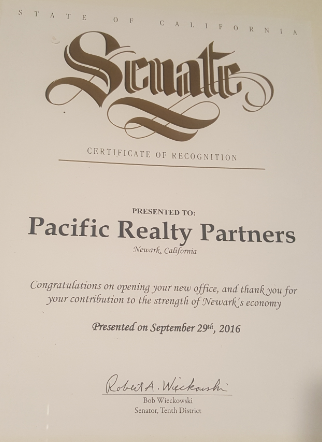 To Claim a Free Copy of our Remodeling Book Below, Please 800-268-3659 ext. 211. Call anytime. Or simply order it online